Canley Triumph Works
The photo below is dated from the early sixties in the height of the Herald production. The new Assembly Hall can clearly be seen, which came into operation in 1961. Below the image is a key to what the buildings are.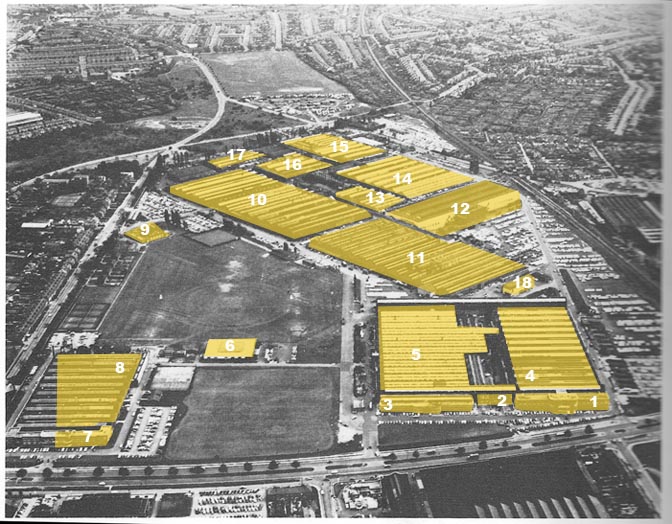 The A45 runs along the bottom of this picture, the railway is on the right. Tile Hill Lane is on the left.
Standard Triumph Fletchamstead South
1...Sales & Service Dept
2...
3...
4...Gear Box
5...Engine & Drive Train
6...Directors Block "The Kremlin"
Standard Triumph Fletchamstead North
7...Drawing Office
8...Experimental
9...ST Social Club

Standard Triumph Canley
10...
11...Emissions Testing
12...New Assembly Hall (1961)
13...
14...
15...Original Standard Works
16...
17...
18...


From this angle almost opposite to the one above, we've marked the railway and A45, Tile Hill Lane is on the right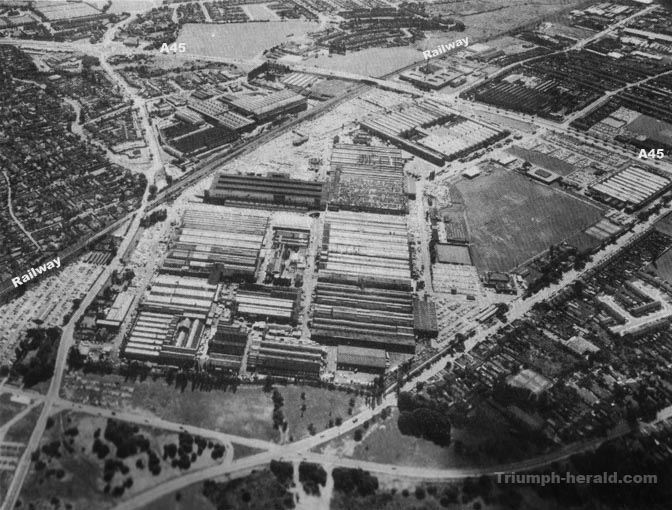 If you worked at the Triumph Canley site and can confirm any of the buildings functions, we'd love to hear from you.
This is the same image as above (minus the position colours). Hover your mouse over the image will reveal how the site is today. Not much remains on the original site, the Standard Triumph Social Club is the only building still standing. An additional aerial map of Canley showing the bottom right section of the site is available HEREit shows the site in the 1970's, then later before the new buildings and today. - Enjoy!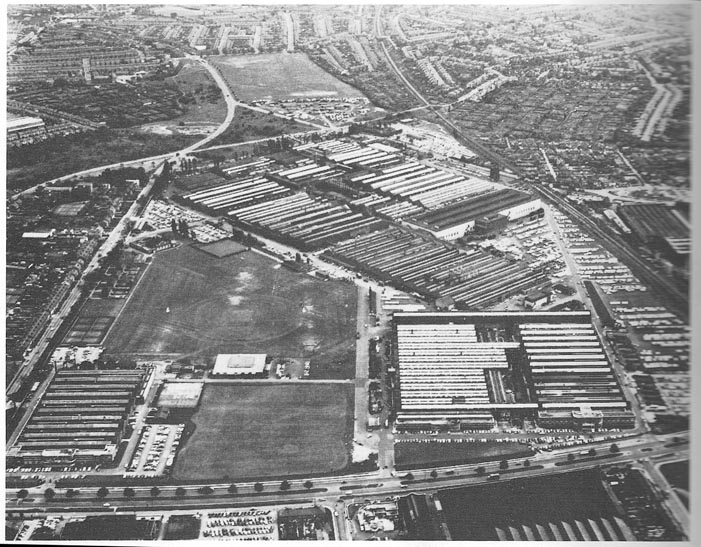 Again, if you have any information relating to the Triumph site at Canley, we'd love to hear from you. We'd especially like photographs of the buildings, which we will add to the site - even if the building is obscured by something in the foreground please send them through via email.

Go To Canley Triumph Works (part 2)